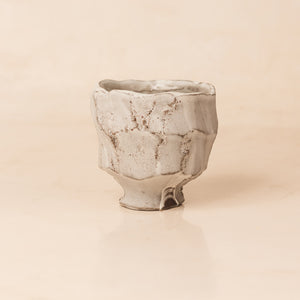 Embrace a piece of Taos right in your hand. Handcrafted by renowned Taos artisan Logan Wannamaker, these one-of-a-kind ceramic drinking glasses are reminiscent of pinecones, and perfect for sipping sake, wine, bourbon, or even soup.

Each piece is hand-thrown on the pottery wheel by Logan.
Pinecone mugs may vary slightly in color depth and size. 
Non-staining.

Microwave- and dishwasher-safe.