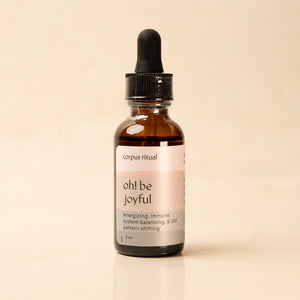 This particular tincture was created by Corpus Ritual,  it's sweet and strong and confident blend helps us return to ourselves and helps us return to the light above ground. It's also so good for these times of deep grief and revolution, for finding pockets of joy where we can so that we can feel energized to continue resisting and rebuilding.
Ingredients :  tinctured mimosa & reishi double extraction with ghost pipe, datura, & chicory flower essences, carnelian stone essence, & vodka

*** This product is not intended to diagnose, treat, cure or prevent disease and has not been evaluated by the FDA.